Since I love all of my dogs very much, it is very difficult for me to give them up for adoption. But with 244 dogs, they are unable to receive the love and attention they each deserve. I know that finding them loving homes will ultimately give them a better life. This is the reason I try to find loving and caring homes for my dogs.
If you are looking for a beautiful dog to love, please consider one of my beloved dogs. They are all in need of loving owners who can provide food, care, affection, and a good home. Be open to receive his love and give him the best treatment you can afford. A healthy dog can offer you a lot of joy and help you live a better and happier life! It will be finally your benefit and you can be proud of you creating a better world.
All of the dogs have been dewormed, spayed/neutered, and up-to-date vaccinations. We do not charge an adoption fee! But for sure we are very grateful for a donation to Dogland.
We only ask that you provide a loving home with food, regular veterinary care, and a safe and loving environment. Dogs will only be adopted upon approval.
Many people have the wrong idea that a "zaguate" – mixed breed – is a category below or less than a pure breed dog. I love zaguates for being a unique race and i believe that these mixed breeds, or "zaguates" are special dogs, they are unrepeatable. Each one is a unique race in the world. This is why I love zaguates – they are my dogs – each one is different. No two are the same and there will never be hundreds of other people with the same breed. The resulting dogs from those dog breeds mixes carry a unique beauty and diversity that only God can create.
There have been some great success stories from owners who adopted dogs from me! I would love to share some of these stories with you.
I can also put you in touch with owners who would be more than happy to share their experiences. Please contact me with your interest, and I hope you will fall in love with one of my dogs!
Real love is what gives hope on our planet.
For every bred and sold puppy another one will suffer and die at the shelter. We have to stop breeding more and more puppies until all homeless dogs have found a home.
ADOPT, DON'T SHOP!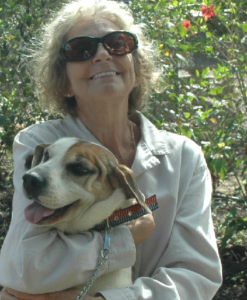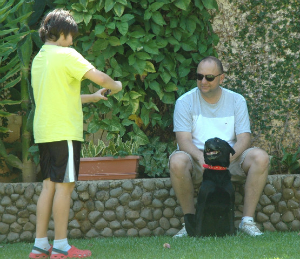 ADOPTION-SPONSOR