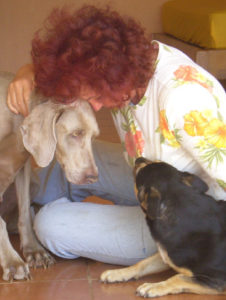 My name is Helene WIRT, I was born in Austria (Vienna), but have been living in Costa Rica in the area of San Ramón de Alajuela for the past 28 years.
Since 1997, I have dedicated my time, energy and love to provide homes to abandoned and poorly treated dogs. I supply these dogs with medical care, spaying and neutering services, safe shelter; as well as, the love and affection they need. They are now healthy and beautiful dogs!
A healthy dog can offer you a lot of joy and help you live a better and happier life. This is the great benefit a dog can give you.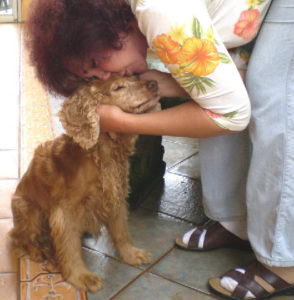 If you love and respect your dog, you will receive their affection unconditionally. Most of our dogs are mixed breeds, which makes them more interesting because of their uniqueness, and they are more resistant to diseases and illnesses.
Whether you've had a good day or a bad day, a dog will always welcome you joyfully. A dog does not care what you look like or discriminate in any way, it will love you how you are. He makes you happy and promotes your health. There is nothing better than having a true friend always by your side. I would love to help you to find such a good friend. You cannot buy a friend!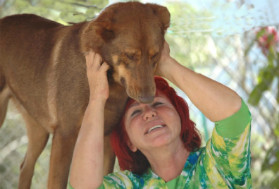 If you want to help us please
adopt a dog,
sponsor a dog
or make a one time shelter donation
Please take a look at the pages:
Adoption • Sponsorship • Donation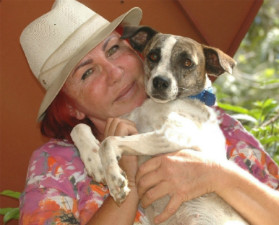 With an adoption you save the life of a friend you didn't know that he exists and which is faithful to you until the last drop of his life.Until one has loved an animal, part of the soul remains un-awakened.
The mixture of races leads to dogs with a unique beauty and variety that only God can create.
What we think and what we know and what we believe is of little importance, important and significant is what we do.
---
Don't Breed Or Buy While Homeless Die
Please read:
https://www.thedodo.com/woman-gives-up-everything-for-dogs-1612880662.html
Donation – Adoption – Sponsor – Costa Rica